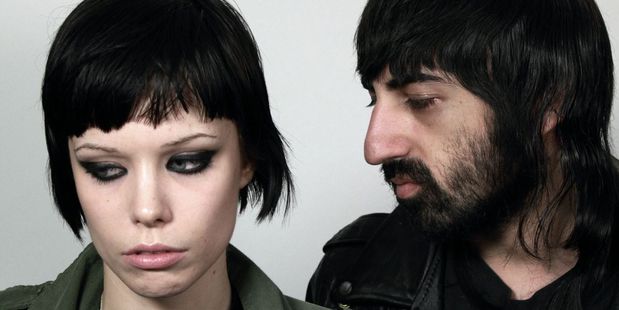 Even though there won't be a mass of 45,000 sweaty bodies hurtling to Mt Smart Stadium for Big Day Out this year, at least five of the bands (including the already announced Red Hot Chili Peppers) who will appear at the Australian festival are coming to Auckland for individual shows.
First up will be wild Baltimore electro-art-pop four-piece Animal Collective, who play the Powerstation on Monday, January 14.
On the Tuesday night (January 15) there will be two choices: bluesy, soulful, rock quartet Alabama Shakes, who've risen to prominence with their stomping debut album Boys & Girls this year, will be playing at the Powerstation; and experimental/electronic Toronto duo Crystal Castles - renowned for their crazy antics (last time they played here, frontwoman Alice Glass had a broken foot) - will be playing at The Studio. Tickets are available here.
You're going to have to pace yourselves though, because come Wednesday night (January 16), South Carolina's bold five-piece Band of Horses, who release their fourth album Mirage Rock, will be rousing the Auckland Town Hall with their beautiful alt-country-rock. They also play Wellington's Town Hall on January 15. Tickets are available here.
And also coming will be electro maestros Pretty Lights. They'll perform at Wellington's San Francisco Bath House on January 31 and The Studio in Auckland on February 1. Tickets are available here.
-TimeOut