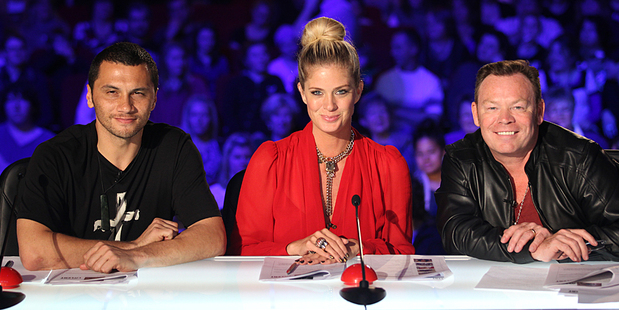 Reality TV shows are proving to be as popular as ever, with sky high ratings for the debut episode of New Zealand's Got Talent.
Nearly 23 per cent of the country aged over 5 watched the TV talent show - an adaptation of Simon Cowell's British original - on Sunday night, TVNZ said.
That's about 1.4 million viewers, with more than 10,000 tuning in online, which makes Talent one of the top 20 TV events in New Zealand's history.
No. 1 is last year's Rugby World Cup final with just over two million viewers.
It proves reality shows are as popular as ever, after last week's live finale of The Block attracted 1,099,400 viewers.
The show also trended on Twitter under the hashtag #NZGT.
- Herald online