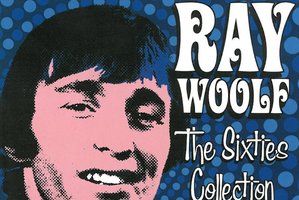 Ray Woolf, The Sixties Collection
Being a 60s pop and rock star is what Ray Woolf did before he became a cabaret singer and all-round Kiwi showbiz type. And indeed, on this impressive 28-track collection of his 60s songs there are times when it's hard to believe it's the same bloke. On Bengal Tiger he's like a dead-beat groover singing over exotic waves of psychedelia. Then there's Little Things That Happen, the standout here with its tough and noisy hypnotic rock that stands up 45 years on.
While some of the early 60s songs are a little ineffectual and throwaway, it's the brief, yet prolific, period between 1967 and 1968 when Woolf - and his band the Avengers - recorded some cracking good tunes. The opening distorted heaviness of You is brief but inspired before it trundles off on a lovely la-la course and their version of It's the Same Old Song is charmingly ramshackle but for effortless cool, nothing beats Little Things That Happen.
4/5 stars
Ray Woolf
The Sixties Collection (Frenzy/Ode)