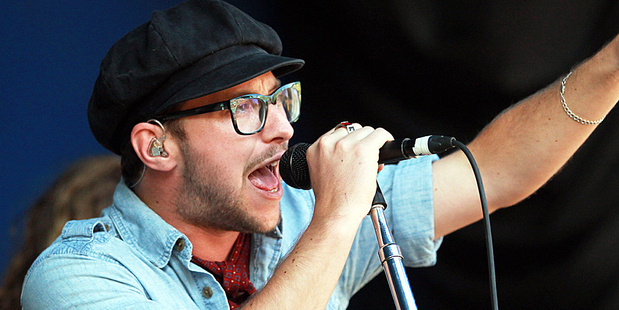 The future of an award-winning local rock act is in doubt after the front man's shock announcement that he was quitting the band.
Jeremy Redmore announced on Twitter last night that "after some of the hardest days of my life so far" he had decided to leave Midnight Youth.
Redmore apologised to the band's fans "that wanted more" and in a blog post said he had decided to embark on a solo career.
"To be happy, productive and to grow more as a person, I need to make a fresh start. In order to do this, there is no doubt in my mind that I need to leave my band," he said.
"I have now chosen to pave my own street, pack my own bags, strip myself naked and, importantly, sing my own song."
Redmore thanked his bandmates and their fans for supporting them over the past six years.
"Midnight Youth has, undoubtedly, given me some of the best years I will have in my life and I am well aware that I may never have the same kind of commercial success in a chosen field ever again," he said.
"I will forever be indebted to the guys in the band and the people who supported and fell in love with the songs we created and gave me a stage to perform upon."
Fans took to Twitter to voice their displeasure.
"My heart weeps" said Georgia Hudson (@geo_leigh), while broadcaster Mike Hosking (@hoskingonzb) said: "Very sad to hear about Jeremy and midnight youth I hope what ever has happened all works out in the end."
Yannis Naumann (@y_naumann) was more positive, saying: "The good thing about The Midnight Youth split is that we get to hear more of @jeremyredmore's solo stuff #manwithtalent."
Midnight Youth hit it big with their 2009 album The Brave Don't Run, which included radio hits The Letter, All on Our Own and Cavalry.
The band won the Tui awards for Best Rock Album, Best Group and Best Engineer in 2009, but their 2011 follow-up World Comes Calling wasn't as well-received.
The news comes just a week after fellow rockers The Checks announced they were breaking up after 10 years together.
- Herald online