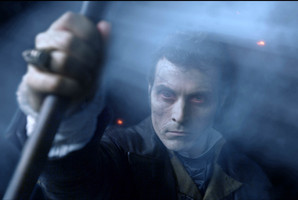 A group of Massey University vets have used their horse knowledge to make a mark on Hollywood.
Eight staff from the university's Institute of Veterinary, Animal and Biomedical Sciences worked with visual effects company Weta Digital on a blockbuster film Abraham Lincoln: Vampire Hunter, which opened recently in New Zealand.
The vets helped upgrade computer-generated models of horses, making sure the shapes, movements and expressions on the horses' faces were accurate, said Massey team member, Dr Deb Prattley.
"They had previously built models by looking at the horses from the outside, but we were able to give them an understanding of the structure - so the models are built from the inside out," she said.
The Weta team also worked with the institute's imaging department to get x-rays and CT scans to better understand how horses move.
Weta Digital visual effects supervisor Martin Hill said the work with Massey "greatly added to the realism".
"The nuances when you apply them to our digital model suddenly give an extra level of reality."
- APNZ