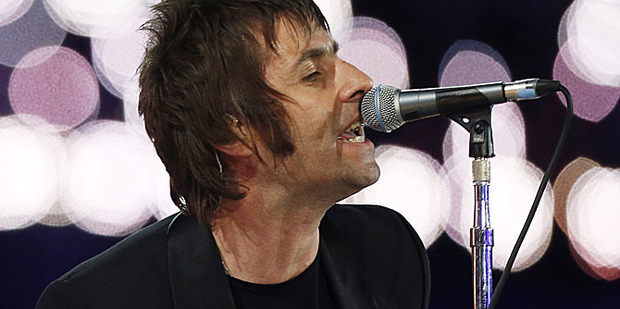 Former Oasis songwriter Noel Gallagher turned down an offer to perform at the Olympics Closing Ceremony, but gave the okay for his brother's band to play his hit Wonderwall.
Noel's brother Liam performed a stirring new version of Oasis' biggest song with his band Beady Eye during the closing show, one of many British acts playing including Muse, Fatboy Slim, the Spice Girls and the Who.
But Noel has revealed he only gave his blessing for the Olympics to use the song a few days before the event.
"They had to re-record it and then send it to me. I did play a bit of cat and mouse with them for a few days - I took it until Friday night at 10 o'clock before I said yes and they were shitting it," Noel told radio show XFM, NME.com reported.
"Not Beady Eye, the organisers. Because I had to say, 'Yeah' and I was like 'Meh, it's alright, I'm not sure with this new string arrangement' and they were like, 'F**k! The gig's on Sunday,' so I was like 'Okay, alright, you can have it then'."
Noel also said he turned down the chance to perform the song himself because they were too "secretive about it".
"I was like, 'Who else is playing?' and they were like, 'We can't tell you, you've got to sign a confidentiality agreement.' It's like it's the Iran nuclear programme or something."
Noel currently tours and performs with his band the Flying High Birds.
- Herald online