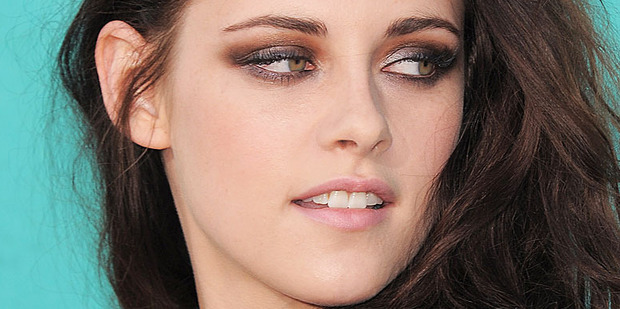 Robert Pattinson wants to meet the wife of the man who had an affair with his girlfriend.
The Twilight actor wants to speak with Liberty Ross to test Kristen Stewart's claims that she and film director Rupert Sanders had just a "momentary indiscretion".
A source told the Daily Mirror newspaper: "He needs to know for his own peace of mind if theirs was just a fleeting moment.
"He hopes Liberty can help him find the answers he so desperately craves."
Stewart, 22, said at the time: "This momentary indiscretion has jeopardised the most important thing in my life, the person I love and respect the most, Rob. I love him, I love him, I'm so sorry."
However 26-year-old Pattinson is said to be unconvinced and wants to hear from the mother of 41-year-old Rupert's two children.
The source added: "Nothing is very clear at the moment but perhaps a meeting would lend some clarity to the situation. He needs to know the truth."
Meanwhile, it has emerged that Stewart dumped the Snow White and the Huntsman boss by text message hours after their liaison was caught on camera by US Weekly magazine.
A friend, who asked not to be named, said: "After that day she texted Rupert that she never wanted to do that again because she feared being caught and that things were too intense.
"She had no intention of leaving Robert and Rupert has never mentioned walking away from his family.
"She knew she did wrong, but realised how those photos would rip out Rob's heart. She has been in floods of tears since."
STEWART 'THE MOST HATED WOMAN IN HOLLYWOOD'
Robert Pattinson fans are expected to boycott future films starring Kristen Stewart, with one studio executive calling her "the most hated woman in Hollywood" following her admission of an affair.
The actress - who plays Bella Swan in the Twilight movies opposite Pattinson's Edward Cullen - recently admitted she had cheated on her on and off-screen partner with her married Snow White And The Huntsman director Rupert Sanders.
Now the breakup, which has seen the couple stop residing together at their Los Angeles home, is predicted to impact on her career.
A film studio source told The Sun newspaper: "Kristen's the most hated woman in Hollywood. Female moviegoers have been looking for a reason not to like her and now they have it.
"Lots of Rob's huge army of female fans will boycott her films. It's going to be a long road for her to come back, professionally as well as personally."
Stewart and Pattinson are locked in a bitter custody dispute over their dog.
The pair adopted Bear together from a high-kill shelter in New Orleans but now the furious actor has denied her access to the pooch.
A source said: "After Rob moved his things out of their Los Angeles apartment, he then told Kristen he wanted Bear.
"She was heartbroken - they adopted Bear together and she always felt that he was their little baby.
"But Rob was so hurt by Kristen's actions he decided that he wants the dog to help him get over what happened. After all, a dog is a man's best friend and Bear is such a good companion."
- Bang! Showbiz