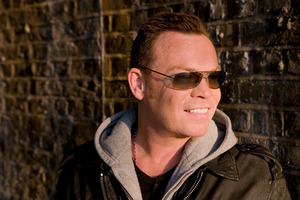 The inside word is out on the show everyone's talking about.
Auditions for New Zealand's Got Talent moved to Auckland this week. And the show's tightly guarded secrets slipped out as hundreds attended auditions ahead of the show's screening in September.
Speculation mounted about the performance of the show's judges - supermodel Rachel Hunter, Opshop frontman Jason Kerrison, and former UB40 lead singer Ali Campbell, who jetted in from his native England to join the panel.
Campbell was a reggae/pop star in the 1980s and 1990s but his star may have faded.
Jenny Drummond was in the audience at Manukau's TelstraClear Pacific Events Centre on Thursday. She said Kerrison was the toughest. "I thought the judges seemed to be really fair. Jason was sometimes a bit meaner."
She was less impressed with Campbell. "His judging was fair, although his commentary was a bit boring."
An audience member at another show had similar thoughts on the judges. "Rachel Hunter was quite good. So was Jason Kerrison but the UB40 guy was not terribly inspiring."
But the New Zealand acts were better than Drummond expected. "I've watched Britain's Got Talent and America's Got Talent and I thought they probably wouldn't be as good, but they were."
The show's producers were keen to keep a lid on the programme, banning performers from talking on pain of disqualification or a $20,000 fine.
On Friday, staff chased away a newspaper photographer from filming, but the internet was rife with chatter.
At throng.co.nz, an audience member called Regan also slated Campbell. "His comments were all really boring and uninsightful."
Hunter, however, seemed to win over the crowd.
"Rachel was probably the most expressive out of the three, and probably the most loved by the audience."
Regan said talent included a marching group, musicians, a pole dancer and his favourite, a 15-year-old pair who sang a song from West Side Story.