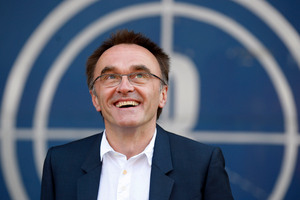 Reports that Danny Boyle, artistic director of the Olympic opening ceremony, has spent the past few days closeted away inside his trailer, while BBC technical staff row with his creative team outside, will fade from the memory if Saturday's show is judged a success.
But if his attempt to create a startling British spectacle with a smaller budget than recent Olympic ceremonies receives a thumbs down, then Boyle knows his vision will be the subject of a post-mortem for months.
Hitches during the planning and rehearsal period for the £27 million ($53 million) show have included an injury to the Achilles tendon of Bangladeshi dancer Akram Khan, who still hopes to perform; the withdrawal of one of Britain's leading theatrical stars, Mark Rylance, who was to have spoken lines from The Tempest; and the last-minute dropping of a stunt motorcycle routine because of fears the performance would over-run.
From the beginning, Boyle, director of Slumdog Millionaire, was prepared to take risks. Instead of relying on impressive numbers of heavily drilled participants, as at the Beijing ceremony, he designed a narrative about the British Isles based on the themes of Shakespeare's last play and emblems of national history and culture, from cricketers, farmers and sheep, to striking miners, suffragettes and a cloudburst of real rain.
He also commissioned original music, working with Underworld, who collaborated with Boyle on the soundtracks for his films Trainspotting and The Beach.
The playlist will include songs by Delphic, the Chemical Brothers, Dizzee Rascal and a remix of Elton John vs Pnau. Boyle has also called on Sir Paul McCartney, who will close the show at midnight.
Children from schools across London have been auditioned by Boyle to sing in an Olympic choir.
The show, which will be seen by up to a billion television viewers, will start with the ringing of the largest tuned bell in Europe for three minutes.
The rumour mill has it that actor Kenneth Branagh has agreed to join the cast of 10,000 and step into Rylance's place to read the Isles of Wonder speech, which gives the ceremony its title. Rylance pulled out after the sudden death of his stepdaughter.
- Observer