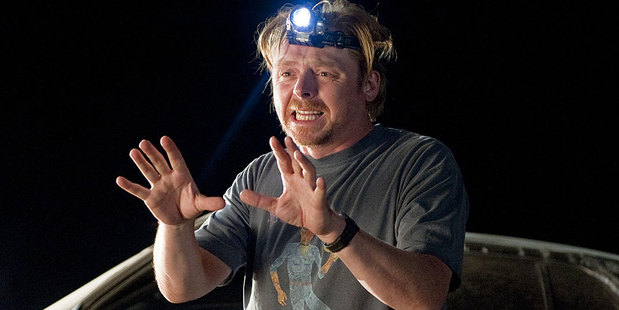 Simon Pegg is not a fan of 3D.
The Shaun of the Dead star doesn't like to see movies with computer imagery as he feels like it is an "intrusion".
He said: "I'm not a fan of 3D, it generally feels like an intrusion."
However, Simon has quite eclectic taste in films and enjoys everything from comedy to zombie classics.
He said: "The last thing I saw was 21 Jump Street which was very funny. And I was delighted to see The Artist do so well.
"My all time favourite films include George A Romero's zombie classics which have been a huge influence and 'Young Frankenstein' which I first watched on 16mm film.
"I had dinner with Mel Brooks recently and he said he enjoyed Shaun of the Dead which was a delight."
Simon is also secretly a fan of The Hunger Games.
He explained to Esquire magazine: "I'll confess to currently reading The Hunger Games to see what the fuss is about. I've enjoyed it, actually.
"I think people assume it's going to be like Twilight which is like reading the diary of a teenage girl - but it's pretty compelling."
- Bang! Showbiz