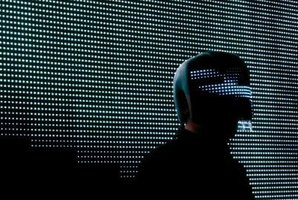 If Hot Chip are on the more appealing and rump-shaking side of electronic music then Squarepusher (real name Tom Jenkinson) is on the brain-rattling team. In fact, pioneering British indie label Warp is the perfect place for his brawling electronica, which, much of the time, is the sound of someone trying to push a square shape into a round hole.
But that's the beauty of it. It is outrageously inaccessible yet immerse yourself in it (with headphones, ideally) and the Brit's music makes for intriguing and inspired listening. This latest umpteenth album by the prolific musician bristles with squelches, bruising blips, pummelling staccato beats and stealth trancey synth - and that's just first track, 4001.
Then there's Unreal Square, which is initially playful before it skitters off into fractured and distorted break beats. The smoother and more measured Stadium Ice is like a Squarepusher soul tune in contrast to the glitch metal maelstrom of The Metallurgist and the wild jack hammer drum 'n' bass and sinister sonics of Drax 2.
Though there are some more dramatic and soaring synth moments that provide brief bits of respite, Ufabulum is not for the faint-hearted. It's the aural equivalent of a harsh and penetrating strobe light.
However, there is no denying Squarepusher does berko and bonkers electronic music better than most.
- TimeOut