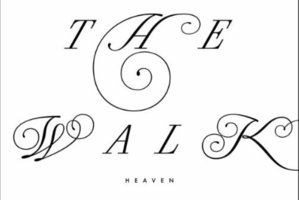 If your only previous encounter with New York's Walkmen was their wonderfully ramshackle 2004 album Bows+Arrows or their unasked-for remake of the Lennon/Nilsson album Pussy Cats, then the delightful and sometimes gripping Heaven will surprise.
With producer Phil Ek (Fleet Foxes' Helplessness Blues), they have stepped up further from their warm You & Me (2008) and even better Lisbon (2009) with songs of intimate sophistication (Song For Leigh) and memorable pop hooks, mostly without sacrificing their raw passion on material like the grand, power pop sweep of Heartbreaker and The Love You Love.
Certainly their garage band origins have been eroded, and so the sentimental lilt singer Hamilton Leithauser now brings to broad ballads like The Witch, the almost solo Southern Heart, the slow acoustic Line by Line or stadium-scaled title track may sit uneasily if you preferred their rougher edges and intensity (the latter here on Nightingales).
Having Fleet Foxes' frontman Robin Pecknold singing on the very slight Jerry Jr's Tune shows the folk-cum-rock direction they mostly embrace here.
A different Walkmen then, and though there have been some decent gains, for longtime followers, there are losses too.
Stars: 4/5
Verdict: Often overlooked indie band makes strong claim for mainstream attention.
-TimeOut / elsewhere.co.nz