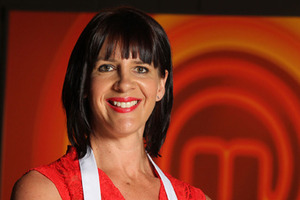 Sixteen weeks of focus and preparation will boil down to just four high-intensity challenges when MasterChef finalists Ana Schwarz and Chelsea Winter face off in the show's season finale tonight.
The two contestants, who battled their way through the top 16, have a chance to take away more than $100,000 worth of prizes, including a cookbook deal, a Skoda Octavia car and $20,000 in groceries from Countdown.
Mrs Schwarz, a 40-year-old mother of three from Waiheke Island, and Ms Winter, a 28-year-old marketing executive from Auckland, saw off fellow semifinalist Tony Price last week.
Judges criticised Mr Price for serving an undercooked chicken dish. His vision for a cookbook also fell short of both Mrs Schwarz and Ms Winter's proposal. He had earlier controversially dobbed in both of tonight's finalists for sharing ingredients during a challenge in Singapore.
Season three of the cooking show has proved a hit with viewers. More than 560,000 New Zealanders have tuned in each week - up on last year, and a 7 per cent jump on the show's debut season.
This year's first episode, which screened in February, was the highest-rating debut episode for the show to date and the highest-rating debut episode ever for a cooking show on New Zealand television.
A TVNZ spokeswoman said the calibre of this year's contestants had been the strongest in the show's short history. "I think with programmes like this, it's easy to just write them off as just reality TV, but as MasterChef has shown, you do have to be a good cook. And we've seen that this year in particular."
The spokeswoman brushed off comments by former winner Brett McGregor that this season lacked the strong personalities that were a feature of previous years.
"Well, that's just his personal opinion. I mean, what MasterChef is to one person is completely different to another. Each of the top 16 has their own identity, which has been reflected in their on-screen appearances and the dishes they've created."
The two-hour finale screens on TV One tonight at 7.30.