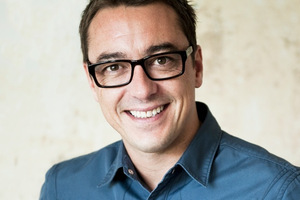 Brett McGregor has a few words of advice for whoever wins the season three finale of MasterChef on Tuesday night: work hard, read the fine print and surround yourself with a coterie of clever friends.
"It's a new career path if you want it to be," said the first New Zealand MasterChef.
"You have to live for food and absorb knowledge from everyone around you."
The winner, either Ana Schwarz or Chelsea Winter, will take away more than $100,000 worth of prizes, including $20,000 in groceries from Countdown, a Skoda Octavia car and a cookbook deal.
McGregor is making a comfortable living. His cookbook has sold out and gone to reprint and there could be TV shows on the way.
He has bought a house for $500,000 in Titirangi, Auckland, after relocating from Christchurch.
"We have got a bit of bush and it's just cool."
McGregor said season three hadn't contained the strong personalities of previous seasons.
"I think the show in a sense hasn't been as much about the personality of the contestants; it's been more about the food.
"I haven't tuned in every week, to be fair, but I have definitely followed the show."
Taking care of business after the show was vital.
"As soon as you are finished with the show, you are signed with Imagination TV. They really do look after you."