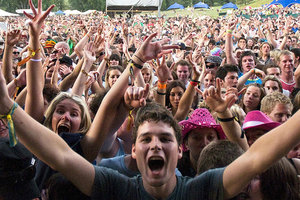 An unexpectedly high demand for tickets to Gisborne's three-day New Year music festival Rhythm and Vines crashed its website.
People had money taken from their accounts but did not receive tickets to the 10th anniversary event when earlybird sales began yesterday.
Frustrated ticket buyers took to social media to vent their frustration, with several angry comments left on the festival's website.
"Still not happy about the RNV ticket debacle. They should have taken down the site once money was involved," said one user on Twitter.
Festival director Hamish Pinkham said he was sorry about the technical issues.
"The system was fully functional by end of the day. We appreciate the huge interest in attending what is going to be a memorable 10-year celebration this year."