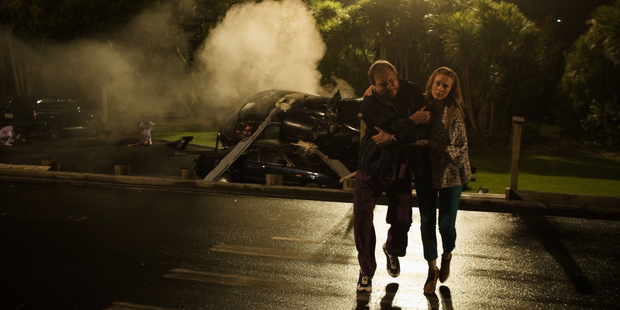 TVNZ says it considered rescheduling an episode of Shortland Street featuring a helicopter crash following a crash in north Canterbury yesterday - but it would have ruined other planned events for the show's 20th anniversary.
Last night's feature-length special episode of Shortland Street contained scenes of a helicopter crash, and screened hours after a helicopter went missing at Lake Sumner. The pilot is missing after the helicopter was believed to have crashed into the lake.
TVNZ issued a warning before the episode went to air that the content may be upsetting to some people, and made it clear that it was filmed before yesterday's events.
TVNZ spokeswoman Katherine Klouwens said issuing a warning was the appropriate thing to do.
"We felt that because New Zealand's a very small place and lots of people might know or be close to the incident we decided that we would run a note at the beginning."
Usually TVNZ would consider rescheduling but because it was the week of Shortland Street's 20th birthday, that would have ruined plans for the rest of the week.
"It's a big week and we couldn't change anything but we wanted to make people aware, out of courtesy."
The wreckage used in last night's episode was that of a helicopter that crashed at Auckland's Viaduct Basin while installing a Christmas tree in November.
- APNZ