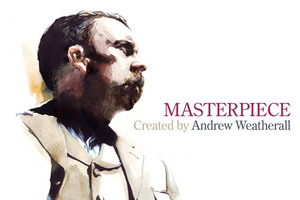 For a bloke who's almost 50, Andrew Weatherall sure can shake his tail feather - or, at least, inspire others to. The music the British mix master - who, among many other things, produced Primal Scream's 1991 classic Screamadelica - brings together is not some vodka and energy drink-type dance music high. It's more like a steely martini-primed boogie.
At 36 tracks, across three discs, Masterpiece is vast yet seamless. You'll start simmering when the bass line of Rudy's Midnight Machine's Ecstatic Love Glow takes hold; then there's his psychedelic, dub, trance remix of Wooden Shjips' Crossing, and the cowbell never sounded so cool as it does on the classy oonst of Kasper Bjorke's Man From Venice.
It's moody, groove-inducing dance music, even when Weatherall is channelling his darker side on a remix of Grinderman's Heathen Child. Shut your eyes and get down, or simply grab a beanbag and take it in.
Stars: 5/5
-TimeOut