It's New Zealand Music Month - the perfect opportunity to go in search of something new. Each day we're asking a member of our local creative fraternity to throw a little limelight on an artist or group they want you to know about.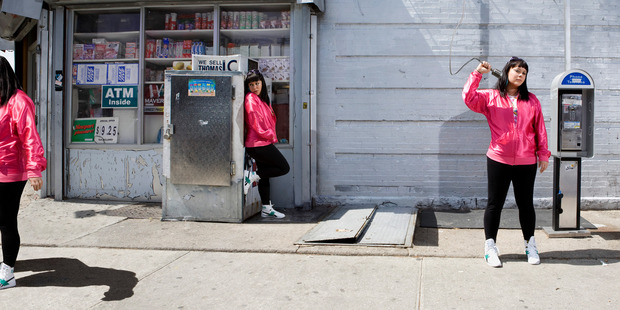 "I had heard that Orchestra Of Spheres were awesome from a few musical ears I trusted, but I had no idea what to expect," says musician, writer and artist Coco Solid.
"Live they might have to be my favourite New Zealand band. Their musicianship is pretty intense and it's rivaled only by a lo-fi Funkadelic aesthetic, so I got obsessed pretty fast.
"The hypnotic bass pedal and intense drumming anchors you, then these guitar and performance elements completely top it off.
"The music and depth that emerges from this soup is so cool. They've toured with Caribou, played All Tomorrow's Parties and been all over Europe so I'm far from their only fan.
"It's almost cult-like too which I like. After I saw the female half drop synchronized robotic dance-moves I believed, and when they broke into vocal rounds over the rhythm and keys, I testified.
*Follow Hugh Sundae on Twitter for notifications of future recommendations and other content on nzherald.co.nz
-nzherald.co.nz