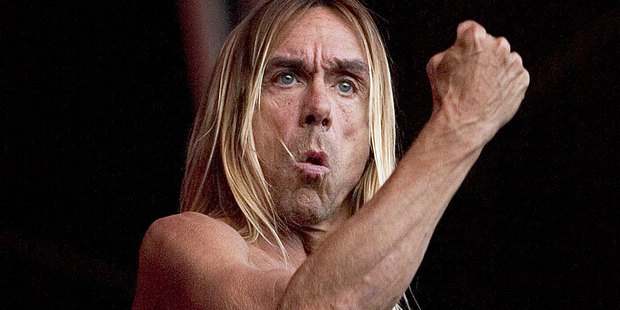 It was bad enough when Iggy Pop, once the embodiment of self-mutilating, rock'n'roll excess, reinvented himself as a motor insurance salesman.
But the singer may finally test his fans' loyalty to destruction after announcing an album in which he croons popular standards in French.
The reaction was mixed when Pop held a press conference at a luxury Paris hotel to unveil AprEs, a collection which includes the 65-year-old's take on chanson classics including Edith Piaf's La Vie en Rose and Les Passantes by Georges Brassens.
Iggy, who invented stage-diving during incendiary live shows with The Stooges, admitted that he is releasing AprEs online himself after his record company, Virgin EMI, rejected the offering.
"They didn't think they would make any money," Pop said. "They didn't think my fans would like it."
The singer turned to French song because "it is French culture which has most stubbornly resisted the mortal attacks of the Anglo-American music machine".
Sample some of the album below:
- Independent