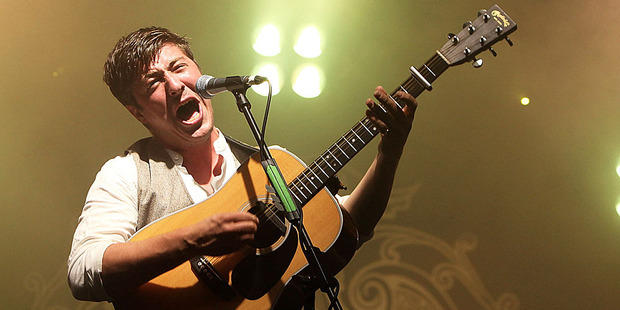 Taking place over the UK's Bank Holiday weekend in August, the Reading and Leeds Festivals are annual affairs that work in tandem.
Both share acts so punters in the North and the South of England both get bites at lineups that have boasted Neil Young, Beastie Boys, At the Drive-In, The Strokes, Muse, the Stone Roses and Guns N' Roses on its stages.
Like Glastonbury's rural setting in Sommerset, Reading is held at Little John's Farm on Richfield Avenue in central Reading, while Branham Park in Leeds is home to the northern component of the festival.
Three stages are set up at both locations to accommodate artists that connect the dots of alternative music of all stripes.
Announced in March, this year's Reading and Leeds festivals are full-to-bursting with The Cure, The Black Keys, Bombay Bicycle Club, Florence and the Machine, Paramore, Odd Future and many more.
The August line-up also includes the Foo Fighters, the band that made its UK debut at Reading in 1995.
One of the most celebrated Reading performances took place in August, 1992 when Nirvana, headlining the Sunday bill of Nick Cave and the Bad Seeds, the Beastie Boys, Mudhoney, Melvins and Teenage Fanclub, took the stage, with Kurt Cobain rolling on in a wheelchair, wearing a wig and a hospital gown.
Watch the 1992 Nirvana performance of Smells Like Teen Spirit: