It's New Zealand Music Month - the perfect opportunity to go in search of something new. Each day we're asking a member of our local creative fraternity to throw a little limelight on an artist or group they want you to know about.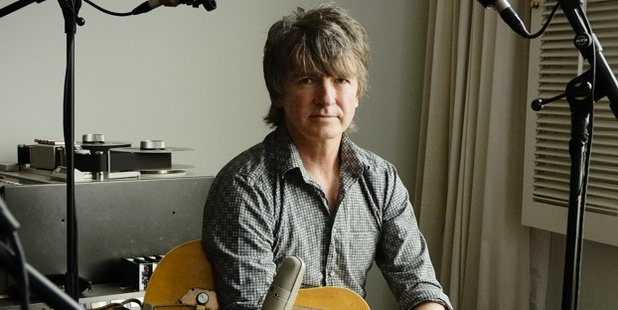 "Well there's a funny story attached to that one," says songwriter and enthusiastic storyteller Neil Finn.
"I went around the country and did Band Of Strangers, which was hauling in people in each place to be my band. Jol (Mulholland) was in the first one I ever did in Christchurch," Finn recalls.
"He played Distant Sun with me and I thought he was really good, although everyone got so out of it at the student union there it was hard to remember what happened actually."
But Jol Mulholland clearly made an impression that could penetrate the brain failure of such a night out.
"I knew he was entertaining and quite an eccentric character and he played really well, but he kind of snuck up on me as a big talent."
Like Finn, Mulholland is a prolific songwriter. He's been in Gasoline Cowboy and The Mots and played with Chris Knox, Lawrence Arabia, Nightchoir, Motocade, Connan Mockasin and that's just the abridged list.
Jol now lives in New York, playing regularly alongside Liam Finn.
"He's got a disarming nature, I think that's part of the reason people have just got used to him, and don't necessarily realise what an extraordinary talent he's got."
Mulholland: Realising We Are Nothing

*Follow Hugh Sundae on Twitter for notifications of future recommendations and other content on nzherald.co.nz
-nzherald.co.nz