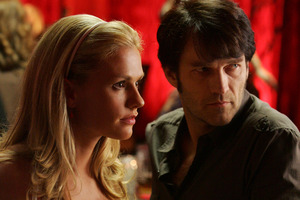 Kiwi Oscar winner Anna Paquin and her husband Stephen Moyer are expecting a baby.
The True Blood co-stars, who married in 2010, confirmed today that Paquin, 29, will give birth in spring, reported Entertainment Weekly.
The Kiwi actress is the second-youngest Oscar winner in history, winning Best Supporting Actress for her performance in The Piano when she was 11 years old.
The child will be Paquin's first, although Moyer, 42, already has two children.
The pair will return to the set of True Blood for its fifth season in June.