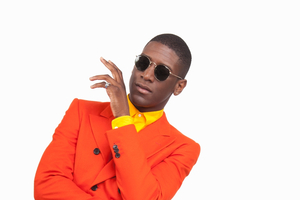 Labrinth
Electronic Earth
(Sony)
Verdict: Could-do-better pass mark from Brit wunderkind
When lippy British rapper Tinie Tempah says "Yo Labrinth, this one's feeling like a straight 10 on the Richter scale" during hit single Earthquake, you have to agree with him. The song is a cracker, especially the mid-song acappela interlude which makes an inspired contrast to the otherwise booming and oscillating R&B. The track made it to the top of the pops here, and in many other countries, and its trippy and kaleidoscopic video (which just clocked up 30 million views on YouTube) also helped reinforce its popularity.
While Earthquake, and the stomping beat and distorted guitar of Sweet Riot (even though the "mosh pit generation lets go" line is a little try-hard), are the best songs here, it's the breathless beats, subtle vocoder vocals, and trancey high beam synth of opener Climb On Board that is more indicative of what is in store on this enthusiatic and energetic debut from the 23-year-old Londoner.
Yes, it's a little naive and starry-eyed sounding in places, with the cheesy and fluffy pop-by-numbers of Let the Sun Shine (his debut single from 2010), and his slightly cringey version of Express Yourself. But there is more to Labrinth than just R&B pop pap. There are grime and dub step influences, though they are cloaked in a seductive synth and silky R&B sheen, and then there's a track like Last Time, which has surging string flourishes that are catchy as hell in a guilty pleasure kind of way.
- TimeOut