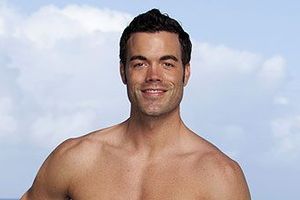 Survivor's latest victim says he got complacent and had "no idea" he was going to be eliminated from the hit reality show.
Michael Jefferson was booted out of Survivor: One World after a fake rift was created between him and team mate Troy Robertson by a scheming Kim Spradlin.
"It was definitely a blindside, I did not see it coming," Jefferson told nzherald.co.nz.
"Kim was smart for getting it started. Troy and I didn't have a great relationship, she was smart for using Troy. I might have gotten a little complacent that last day, I just really thought I was safe.
"I had no idea it was coming."
The Seattle banker was also engaged in a war of words with tribe mate Jonas Otsuji in the previous episode, but Jefferson said rifts that started on the show stayed on the show.
"When (Jonas) left he definitely put the spotlight back on me - that could have been one of the reasons I left the game," he said.
"But when I got to Ponderosa, he handed me a beer.
"When you're in the game you're in the game, when you're out, everyone's friends again.
"You come out of your shell that you put yourself in for the game."
Jefferson, 30, admitted keeping up with everyone's alliances was the hardest part about playing Survivor.
"There are so many different alliances and so many different conversations going on. It's really hard to see what's going on.
"Every little change up changes the game - you just have to keep up with it."
* Survivor: One World screens on Four every Sunday night. nzherald.co.nz will interview every contestant as they are eliminated.
- Herald online