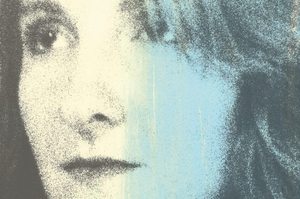 My, that pair from the Black Keys have been keeping themselves busy.
When not releasing their own marvellous albums like last year's El Camino, they're busy producing other cool records.
While Dan Auerbach was working with iconic New Orleans' bluesman Dr John, drummer Patrick Carney has been producing the second album by this Denver-based husband and wife duo.
Tennis' first album of sunny breezy indie pop was based on a seven-month sailing expedition. That trip provided lyrical inspirations, and musical influence came from 60s pop and Phil Spector production.
This time round there's no literal narrative directive like a sailing expedition, and the lyrics hint at more disillusionment. But it's fun, and effortlessly catchy.
A little more rock 'n' roll, more driven, still a little fuzzy and dreamy round the edges, but more immediate and propulsive, perhaps due to Carney's percussive influences.
The handclaps and syncopated rhythmic patterns on My Better Self have a charming easy groove.
There's some grand drumming on Petition too, the strident beat supporting a loping bassline that winds appealingly against Alaina Moore's perfect pop vocals.
Dreaming gets a little tropical, and album closer Never to Part is the most modern track of the 10 with its galloping horse drums, and walking organ bassline below Patrick Riley's surfy guitar melodies.
Stars: 4/5
Verdict: Sweet, guileless, exhilarating surf pop from husband-and-wife duo.
Buy this album here.
-TimeOut