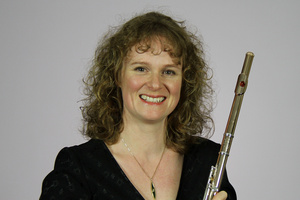 Everything came together for Auckland Philharmonia Orchestra's French Impressions concert: a programme balancing Gallic favourites with a symphonic curiosity, a top-notch French conductor and a soloist whose CV includes more than a decade's music-making in Paris.
Ravel's Le Tombeau de Couperin is the epitome of French elegance and style, tributing victims of the Great War in the sometimes mordantly spiked idioms of the 18th century.
Pierre-Andre Valade brought out both the ironies and the subtle rhythmic undercurrents of Ravel's score, from the swirling Prelude, led by guest oboist Gordon Hunt to its final explosive Rigaudon.
Ibert's Flute Concerto can seem lyrically elusive after the tuneful Ravel, although Catherine Bowie easily discovered the melodic heart of its Andante.
On either side of this movement, she dispensed glittering passagework with absolute assurance, conveying a sense of real engagement with both her orchestral colleagues and Valade, a friend and musical collaborator from Parisian days.
Helen Fisher's Te Tangi a te Matui was an unexpected and inspired encore. Composed for Bowie, this solo merges flute and sung waiata to powerful effect. Having experienced it only in smaller venues, hearing Fisher's piece in the Town Hall added an aura of vulnerability, effortlessly vanquished by the flautist.
Roussel's 1930 Third Symphony, delivered with astonishing panache by Valade, might look beyond France in its musical references but, at the same time, its orchestral brilliance and clarity stamp it as French.
Valade and his players delighted in Roussel's touches of Mahlerian rustic as well as a rumbustious Finale almost as discursive as Charles Ives. Yet even in the midst of this glorious fray, Dimitri Atanassov's violin was allowed to soar.
Ravel closed the evening with his La Valse in which Valade conjured up images of possessed dancers swaying and swooping to their doom.