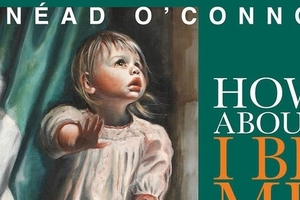 For most people Sinead O'Connor is still best remembered for her 1987 debut album The Lion and the Cobra. But in a career of ups and downs she's never gone away, and this new album is her ninth studio offering.
Though it's not a patch on that excellent debut and its follow-up, I Do Not Want What I Haven't Got, it's still typically impassioned.
It's sometimes angry (she really gives someone the message on Take Off Your Shoes), sometimes happy (the rousing The Wolf Is Getting Married), and sometimes intensely sad, like the beautiful yet tortured serenade of Back Where You Belong. And sometimes it's downright disturbing, especially on Queen of Denmark when she admits to doing something obscene in someone's coffee before the song takes off in a hammering rock maelstrom.
She's at her best though on songs like Reason With Me (even though it's a depressing junkie anthem) and Take Off Your Shoes where her trademark banshee wail morphs between tender, distorted and soaring.
Stars: 3/5
-TimeOut