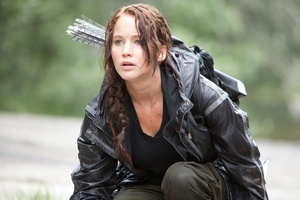 The dystopian science-fiction movie The Hunger Games had the highest-grossing opening weekend of any movie in New Zealand so far this year.
The film, the first from Suzanne Collins' best selling trilogy of books, made more money than fellow teen fantasy flick Twilight, taking $1,625,729 at the Kiwi box office.
Twilight, by comparison, made $550,000 in its opening weekend, while the hotly-anticipated Harry Potter and the Philosopher's Stone made $1,523,000.
Globally, The Hunger Games earned $US214.3 million ($NZ260.4) over opening weekend _ the highest opening of all time for a non-sequel film and the highest opening of all time outside of the Summer blockbuster season in the United States.
With two more books in The Hunger Games trilogy to come, promoters say this result indicates there may be many more successes in store, with the second film, Catching Fire, slated for worldwide release in November 2013.
- APNZ