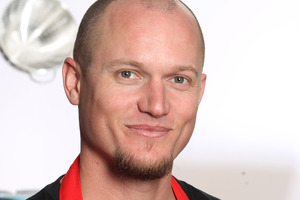 MasterChef's latest victim says he has no idea why he was eliminated from the TV One reality show.
Ben Munro was last night sent home after losing a canape-cooking challenge for hungry sailors on board the HMNZS while docked in Devonport.
Judge Josh Emmett criticised Munro for taking too long with his filo pastry cups stuffed with chicken liver pate, mushrooms and microgreens, and for failing to take directions in the kitchen.
But Munro defended his performance, telling nzherald.co.nz that he finished his canapes early and his taste tests all came back positive.
"Josh was trying to wind me up from the start, but I had my own strategy. (I thought), 'I'm responsible for my canapes, I'm doing it my way,' he said.
"I ended up finishing 45 minutes early and helped four of my team mates finish their (dishes), so I wasn't going that slow."
The 33-year-old said his canapes were also a hit with those that ate them.
"I got it done and the taste test, the info back from that was good, they didn't have anything negative to say ... they didn't say mine didn't taste good."
Munro admitted he "stuffed up" while helping Zee Tana with his onion jam garnish, but said that had nothing to do with his elimination.
"The only reason I was helping him was because I had finished mine. Yes, I stuffed up, but I shouldn't have been doing something with his canapes anyway.
"It was an accident that stuffed up, what can you do?"
Munro, who spent a year learning to cook in Dubai, said most of the challenges were easy, but the presence of cameras and judges added to the pressure.
"What we're doing is pretty basic stuff. It's when you stick a judge cracking the whip, and a camera, in your face, then it gets difficult.
"(When) someone is screaming, 'You're running out of time' when you're actually not, that makes it difficult."
* MasterChef New Zealand screens on TV One every Tuesday night. nzherald.co.nz will interview every contesant as they are eliminated.