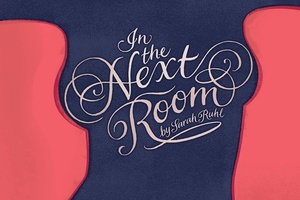 The play's two titles are intriguingly conflicted: the first has an allusive poetic quality while the alternative gives a blunt reminder of what the show is all about.
Such ambivalence is well attuned to contemporary taste and American playwright Sarah Ruhl can see no good reason to choose one thing or the other when it is perfectly possible to have it both ways.
The play successfully combines a nuanced meditation on the unintended consequences of new technology with a no-holds-barred romp through the mayhem that arose when prim and proper 19th century ladies discovered a whole new world was opening up thanks to the invention of electrical massage devices.
Much of the play's interest comes from the historical information about the treatment of female hysteria that is revealingly examined with a feminist perspective. The play celebrates the subversive potential of a device that offers women greater control of their sexuality but ends with a sweetly romantic affirmation of the value of old-fashioned human intimacy.
While such themes are sensitively handled the comedy is all grounded in the peculiar fact that whenever our most private moments are made public the effect is almost always amusing.
The groans and squeals of orgasm are presented over and over again with ingenious variations that never fail to raise a laugh and when the massage device is applied to a male patient the laughter very nearly brings the house down.
The smartly structured script provides a cornucopia of comic possibilities that are seized on with relish by a fine cast.
Anna Jullienne gives a winning performance as the frustrated housewife who is driven to her wits end by her inattentive husband. And Adam Gardiner brings a robust irony to his portrayal of a detached man of science who is oblivious to the chaos unleashed by his revolutionary treatment.
The very stylish production design features a lavish set and a wonderful display of late 19th century frocks and undergarments while Phillip Dexter's lighting cleverly evokes the novelty of electrical light and John Gibson's music has sensuality blended with a deep sense of melancholy.
What: In the Next Room (or The Vibrator Play)
Where: Maidment Theatre, to April 7