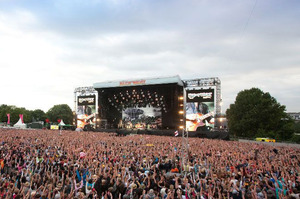 The original Isle of Wight festivals (1968-1970) featured legendary performers such as Bob Dylan, The Who, Jimi Hendrix, The Doors and Joni Mitchell, to name a few.
The tradition continued when the festival was revived in 2002, with Robert Plant, David Bowie, the Rolling Stones, Coldplay and R.E.M. among artists to appear in the years since.
This year's line-up includes Pearl Jam, Biffy Clyro, Noel Gallagher's High Flying Birds, Bruce Springsteen & the E Street Band, and dozens more.
As well as the main stage, there's a Big Top and Garden Stage, plenty of food outlets, bars, and other entertainment. Tickets can include camping and there are ticket/ferry packages.
* For more information see isleofwightfestival.com.