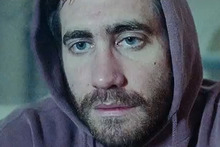 1. Jake Gyllenhaal really hates hipsters. The Hollywood superstar, who has led everything from Source Code to Brokeback Mountain and Prince of Persia, dons a hoodie and slashes his way through the video for obscure French act The Shoes' new song Time to Dance. Be warned: It's eight blood-soaked minutes and is definitely not safe for work. So find yourself a quiet place and get weirded out here. The French, huh? (Uproxx.com)
2. Natalie Portman's favourite band The Shins is streaming their new album, Port of the Morrow, online right now. Is it too early to call it a return to form? I'm putting it out there. (Stuff.co.nz)
3. Master music manipulator Diplo loves to have people dancing in his video - even if they're shaking things that really shouldn't be shaken up at all.
So here's the bootylicious clip for his blistering dubstep-infused new track Express Yourself. Depending on your workmates' tastes, it's probably NSFW as well. (Pitchfork)
4. There's a new trailer for the hyped Ridley Scott Alien prequel Prometheus coming out on Monday. Rest assured you'll find it on nzherald.co.nz, but to tide you over till then, here's a short trailer for the trailer, complete with Inception horns. June 7 seems ages away, doesn't it? (Flicks.co.nz)
5. New music alert: Check out rapper El-P's booming new single The Full Retard, SBTRKT's one-off instrumental Surely, Miike Snow's newbie Bavarian #1 (Say You Will), and a mash-up of two Lana Del Rey and Notorious BIG songs called Born Ready to Die. (Various)
6. Website Grantland has been causing a stir by trying to find out who the best character is from more-awesome-than-awesome-itself cult TV show The Wire. Here are the somewhat predictable results. (Grantland.com)
7. Father John Misty left Fleet Foxes and released that great song with Aubrey Plaza going mental in the video. Here's the just-as-twisted follow-up called Nancy From Now On, and it's probably another that's not safe for work. (Paste Magazine)
8. Fallen in love with Game of Thrones yet? I'm working my way through the blu-ray of season one right now, but for those that have already seen it, you'll be hanging out for April 1 when the second season begins. Here's the two-minute trailer for the grubby HBO epic fantasy series, and it's a doozy. (YouTube)
9. Kiwi comedian Rhys Darby wants more people to escape the impending apocalypse. So he's written a book just for you. It's called This Way to Spaceship, and this is the trailer for it. (Twitter)
10. Beth Ditto has been gossiping again. Here's the first single from British alt-rock act Gossip's new album A Joyful Noise. It's called Perfect World, and you'll be humming along in seconds. (Stereogum)
* Seen anything worth sharing? Post your own links below.
By Chris Schulz @chris__schulz

Email

Chris