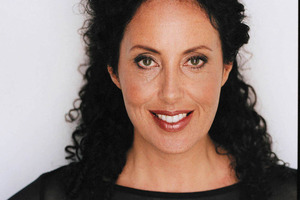 Back in the early 90s Moana Maniapoto and her Moahunters (who would later been known as the Tribe) released a song called A.E.I.O.U.. It was a novel hit; like a fun and easy te reo lesson for Maori and Pakeha alike. It's not included on Best Of, which is a shame because it's not a bad little sing-along. Then again, it might have seemed a little out of place among this rousing, powerful, and often rebellious collection of songs.
Taken from Moana and the Tribe's four albums, the first of which, Tahi, was released in 1993, through to the impressive Wha from 2008, it showcases Maniapoto's never-ending mission to blend the traditional with the contemporary, as well as telling it like it is from her point of view.
There are some songs that sound dated two decades on (musically at least), such as the funky urban hit Black Pearl and Treaty, with its blend of swinging funk, hip-hop and haka. However, the sentiment of the latter still stands strong.
The mash-up of styles is at its best - and sounding fresh even today - when the musical mood is more menacing, like on Tahi and the fearsome haka-driven Te Apo (from Wha).
And it's also songs like the reggae tinged Rua Kenana (a fine Kiwi sing-along as ever there was one), and the bouncy Maori pop of Titokowaru, that make Moana and the Tribe a unique taonga.
Stars: 3.5/5
Verdict: Documenting 20 pioneering years in the business
Buy Moana and The Tribe's Best Of album, here.
-TimeOut