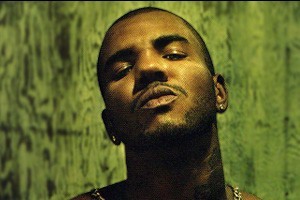 He's had three No. 1 albums in seven years, is known for reinvigorating West Coast gangster rap and is considered by many hip-hop experts to be one of the greatest rappers alive.
So why does Compton rapper Game seem so damned angry?
The 32-year-old spent much of his Vector Arena show - his second New Zealand visit after a 2009 tour - scowling, berating the crowd and massaging his own ego by boasting about his achievements.
At times, the man born Jayceon Taylor downed most of a bottle of spirits, taunted a little person who was dancing on stage, swore at members of his entourage , groped female fans and told the crowd off for talking during a Nate Dogg memorial.
And if you tried to leave his show early, Game had a few choice words - most of them unprintable - just for you.
Occasionally, he played some of his songs. But even the best of these were cut short just when they were getting going, like handwaving early hit How We Do, the thrilling horn stabs of Dope Boys and the loping Dr Dre-infused G-Funk of Westside Story and Let's Ride.
On the Kanye West-produced soul-sampling stunner Wouldn't Get Far, Game admitted he couldn't remember the song's third verse.
Yes, it's the last date of his five month world tour celebrating last year's The RED Album, but it's ridiculous behaviour from someone who boasted about being "the last real rapper left" and the "hardest rapper New Zealand has seen".
There's no denying Game can rap. His gutsy rasp is a perfect fit over densely crafted, widescreen beats, like the synth-fuelled breakbeats of Red Nation, the spiralling tension of the Timbaland-produced Put You On the Game and the chest-rattling bass attack of thug anthem It's Okay/One Blood.
And when he got stuck into some of 300 Bars - a 15-minute freestyle released when his G-Unit beef was peaking and samples everyone from Jay-Z to Tupac and Notorious BIG - Game proved to be a vibrant, versatile and entertaining rapper.
He even appeared to be enjoying himself.
But his ego is out of control. When he introduced his signature hit Hate It Or Love It as the show's closer, Game declared everyone should know the words because "I've got so many plaques on my wall for it".
Gangster rap might be his style, but with new faces like Odd Future and A$AP Rocky doing their best to push hip-hop forward, Game seems determined to keep things firmly in the past.
What: Game
Where: Vector Arena, Auckland
When: Saturday, February 25