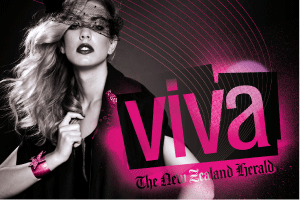 See how to get an exclusive 20% discount off tickets below!
Meet the Viva team at the Viva Live seminar on Wednesday, February 29 as part of the New Zealand Fashion Festival. Hosted by Amanda Linnell, editor of Viva, this is your chance to get up close and personal with the fabulous Viva team.
Eating Out editor and chef Nici Wickes will discuss fashion and food, fashion editor Ana MacDonald and photographer Babiche Martens will talk through the new season, and Karen Walker is our very special guest!
Everyone who attends the seminar walks away with a fabulous Viva goodie bag including a $30 Karen Walker voucher and samples from Orly, TRESemme, Estee Lauder and Savar. Plus there will be some amazing spot prizes for a few lucky crowd members such as a $500 Karen Walker voucher, lunch or dinner at No.1 High Street, and a Pullman Spa experience.
Got a question for Karen Walker?
If you have something you're burning to ask Karen, then email it to viva@nzherald.co.nz (be sure to have 'Karen Walker' in the subject line) and we just might ask Karen your question at Viva Live!

20% discount on tickets
As a Herald reader, we're able to offer you a 20% discount off the ticket price when you buy a ticket to VIVA LIVE or the VIVA NIGHT COLLECTION SHOW 3.
To take up this exclusive offer to VIVA LIVE, please visit http://www.iticket.co.nz/events/2012/feb/nz-fashion-festival-viva-live, select your tickets, then enter the code SPDSFF12 in the 'Fashion Festival Discount' offer box (enter this at the checkout after selecting your seats).