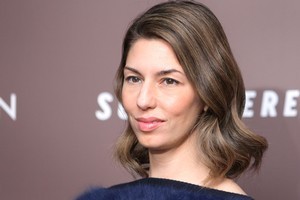 Last week saw the release of the fantastic new movie Young Adult, directed by Jason Reitman, the son of Ghostbusters and Stripes director Ivan Reitman, and one of an increasing number of second generation directors.
As the medium of cinema increases in age, it makes sense that the children of directors become directors themselves, and I'm fascinated by the kinds of movies these people choose to make. I often find myself attempting to assess some deeper aspect to their movies that would come from growing up with a director.
The pre-eminent second generation director these days is Sofia Coppola, the daughter of Godfather and Apocalypse Now director Francis. Coppola the younger dazzled with her 1999 debut The Virgin Suicides, but garnered mainstream success with her second film Lost In Translation.
She went on to make the Kirsten Dunst-starring Marie Antoinette, and 2010's ponderous Hollywood-set Somewhere.
It's difficult to dismiss the idea that Coppola's unique upbringing has a direct presence in the both the tone and content of her movies - they are mostly concerned with ideas of celebrity, and speak to the mundane realities behind such notions.
It's telling that after the critical and commercial success of 2009's Up In The Air, Jason Reitman chose to make a small film - the aforementioned Young Adult, which I heartily recommend. No doubt he would've been offered a whole slew of big comedies and dramas, but he chose to once again work with screenwriter Diablo Cody, with whom he collaborated on his breakout success, 2007's Juno.
The younger Reitman's filmography stands in marked contrast to his father's - Ivan's career is comprised of increasingly bombastic comedies, and his successes seem further and further away every year. His son however has chosen to make light dramas with satirical (his first film Thank You For Smoking is well worth revisiting) and comedic elements.
I'm gonna take a leap and interpret that as being on some level influenced by what has happened with his father's career.
One thing that starts to become apparent when you look at second generation directors is that there seems to be a rule against the parent and the child's career both going well at the same time. In both of the examples mentioned already, the father's career has been very much on the slide by the time the kids' achieve success.
With films such as Body Heat and The Accidental Tourist (not to mention helping with the screenplay for Raiders of the Lost Ark and The Empire Strikes Back), Lawrence Kasdan was one of the great directors of the '80s, but he hasn't released a film since the 2003 Stephen King oddity Dreamcatcher.
However his son Jake is carving out a niche for himself as a confident director of slightly left-of-centre material. His 1998 debut Zero Effect, starring Ben Stiller and Bill Pullman, is an under appreciated gem awaiting cult status (seriously, watch it). He also directed Walk Hard: The Dewey Cox Story and last year's hit comedy Bad Teacher.
Additionally, he directed the pilot and was a consulting producer on the short-lived cult TV show Freaks & Geeks, which these days represents a lifetime of artistic credibility.
Jake's brother Jon made his directing debut with 2007's little-seen In The Land of Woman (it's less than amazing), but is garnering critical plaudits for his second film The First Time, which just premiered at this year's Sundance Film Festival.
An affection for quiet character moments comes through in both Kasdan's works that I am going to ascribe to the influence of their father, who incidentally appears to be getting back into directing this year with the Kevin Kline-starring dramedy Darling Companion.
Alien and Blade Runner helmer Ridley Scott is one of many directors that came out of advertising, and he still runs an company that produces commercials with his brother Tony (Top Gun; The Last Boy Scout).
Ridley also has a son named Jake who has principally directed ads and music videos, but has only made two movies - 1999 highwaymen comedy Plunkett & Macleane and 2010's little-seen drama Welcome to The Rileys, so it remains to be seen whether or not he possesses his father's talents.
A second Scott son, Jordan, directed a recent indie film set in a British boarding school in the 1930s called Cracks.
What notable second generation directors have I left out? Did you see Young Adult? Thoughts? Is Jason Reitman a better director than his father? He's certainly come closer to winning an Oscar...
- Herald online