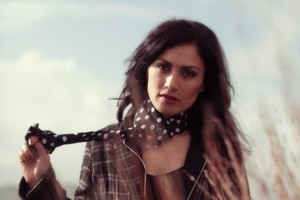 Friday night drinks? Sake Bar 601 in Kingsland! Awesome sake with changing specials and delicious, real deal Japanese food. Also just round the corner from my house.
Where I'll be wearing my new: Bright purple high-top Chucks.
And this weekend I'm planning on: Playing the first few shows of our Little Islands Tour. Tonight at the Kings Arms in Auckland, Friday at the Yot Club in Raglan, and Saturday at the Festival of Lights in Taranaki. Then playing with the Fly My Pretties crew in Matakana at the Tuborg Summer Sunday festival. Then attending Laneway Festival on Monday. Best extended weekend ever.
But first I'll need to refuel at my favourite cafe: Shaky Isles, Kingsland.
Saturday evening, if my dreams came true there would be a gig by: Prince and Michael Jackson. At the Kings Arms.
But if there's nothing else doing I'll probably just: Do some music in my studio then play Plants Vs Zombies on my phone.
That's what I did a couple of Saturdays ago. Ha!
On my stereo/headphones right now is: Toro y Moi - love that album. Also Fabulous/Arabia, Unknown Mortal Orchestra, the new Feist, and some Alluzzionzz demos.
The books I can't put down are: Pigeon English by Stephen Kelman, Everything is Illuminated by Jonathan Safran Foer and any Charles Bukowski novel.
The TV shows I take the phone off the hook for: Deadwood, Boardwalk Empire, True Blood.
The movie I've been dying to see: The new Twilight. Shame! I heard there's a vampire baby? Lolz.
A non-cooking Monday night means takeaways from: Kampung Malaysia in the Ponsonby Foodcourt or Canton Cafe in Kingsland
Or a splash-out Wednesday night restaurant would be: Nishiki, Freemans Bay or back to Sake Bar 601.
*Anna Coddington is heading out on a national tour with her band in support of her sophomore album Cat & Bird, starting in Auckland tonight, and heading round the country for seven more shows. Check out www.annacoddington.com for details.
-TimeOut