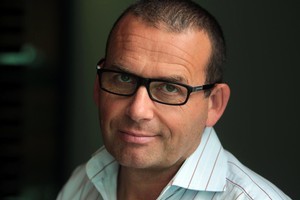 It is one of the most difficult places on television to be seated - right next to Paul Henry when he goes off on a tangent.
Now, if transtasman media pundits are to be believed, Australian TV bosses are struggling to find the same sort of chemistry Henry enjoyed with former Breakfast co-host Pippa Wetzell.
Speculation is rife across the Tasman about who will become Henry's co-host when his breakfast show starts on Channel Ten next month.
Australian entertainment reporter Peter Ford said several women had turned down the role because of uncertainty around working with the controversial star.
"The information I get is that a number of people felt they wouldn't work well with him, which isn't necessarily a personal reflection on him, but certainly a reflection of his style," Ford said.
The right candidate would need backbone and be capable of putting Henry in his place when he stepped out of line.
"They have known all along when casting for a female they would have to get a specific type of person who was not intimidated by Paul and willing to come back at him if need be. There is no point getting a shrinking violet to sit there. That would just be a disaster," Ford said.
The network recorded promotional material with news presenter Kathryn Robinson last week but now believe she would be better suited to late news, Ford said.
He said radio host Amanda Keller, TV presenter Kim Watkins and Neighbours actress Jane Hall had turned down offers for the role.
But Keller told the Herald on Sunday she was not approached or interested in becoming Henry's co-host.
"I was never approached about hosting the show and have never heard of Paul Henry," Keller said.
Channel Ten did not return calls and Henry could not be contacted.