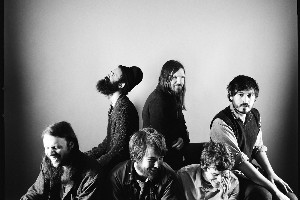 MUSIC
Quick, grow a woolly beard and grab your lute if you're off to Fleet Foxes at the Auckland Town Hall on Saturday. You're sure to look the part. And if you're off to see Zach Condon and his merry folk minstrels who make up Beirut at the Powerstation on Monday you might want to dust off your accordion. These two folk-inspired, yet very different US bands, are the two gigs of the week. Fleet Foxes' Helplessness Blues was a worthy follow up to their 2008 debut, and Beirut released one of 2011's most unassuming yet beautiful albums, The Rip Tide.
Also playing are TuneYards (American multi-instrumentalist and drum loop wizard Merrill Garbus) tonight at the Kings Arms; and Auckland's part-dour, part-dusty country outfit the Vietnam War and local shoegazers She's So Rad team up for the Silo Sessions on Saturday from 12pm at Wynyard Quarter.
TV
New Zealand's favourite - and only - soap returns on Monday with Shortland Street (weekdays, 7pm, TV2) picking up following the carnage of last year's cliffhanger; then there's the return of New Zealanders' favourite Aussie TV show: Packed to the Rafters' fourth season starts on Sunday at 8.30pm on TV One; and for something more educational Primeval New Zealand (Tuesday, 7.30pm, TV One) goes back in time to discover the origins of some of our more unique wildlife like the moa and giant meat-eating snails.
MOVIES
Forget Mister Ed and Seabiscuit because there's a new horse on the show business block and he goes by the name of War Horse. Sounds like a bruiser, doesn't he? Okay, so War Horse is the name of Steven Spielberg's latest block-busting epic which opens today. The horse's actual name is Joey and the film tells the story of the bond between him and a chap by the name of Albert. So sweet. And though Spielberg has released a few family films in his time, that other mega-producer, Martin Scorsese, has not. Until today that is with his latest, Hugo, a wondrous adventure film about an orphan boy who lives in a Paris railway station and is on a mission to repair his late father's automaton.
OR
... head along on Friday to the first ever Silo Night Markets at Wynyard Quarter with fashion and food stalls, and the pop-up container bar. While you're there stay on for the night's Silo Cinema screening of Fantastic Mr Fox at 9pm.
-TimeOut