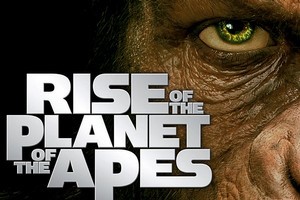 After the critical failure of 2001's Planet of the Apes movie, universal opinion seemed to be that a 2011 reboot was a waste of time and money.
So it's almost miraculous that Rise of the Planet of the Apes, directed by Rupert Wyatt and starring James Franco and Freida Pinto, is an effortlessly enjoyable watch that almost demands a sequel.
That's thanks to an easy-to-follow plot, some fantastic CGI apes courtesy of animal-man Andy Serkis, great supporting roles from John Lithgow and Brian Cox, and several twists that you won't see coming.
Rise is so good a sequel is almost a certainty. Let's hope the upcoming Spider-Man reboot follows the lead set by these apes.
Extras: Plenty of features, deleted scenes, commentaries, art galleries, a look inside the score and a great doco on how Serkis breathed so much life into those CGI apes.
Rating: 4/5
- Herald online