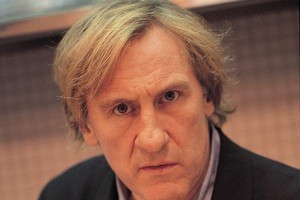 One internationally renowned French bad boy may, it seems, play another in a film next year.
The actor Gerard Depardieu gave credence yesterday to rumours that he had been asked to play a character based on the disgraced former International Monetary Fund chief Dominique Strauss-Kahn in a movie next year.
"You know what rumours are," Depardieu said in an interview with the French newspaper Le Journal du Dimanche. "But in general terms I am quite good at playing characters that I don't like or people that don't resemble me."
There have been persistent rumours in France that Depardieu has agreed to play a character loosely based on Strauss-Kahn with Isabelle Adjani tentatively cast as his wife, Anne Sinclair.
A French production company, Wild Bunch, denied commissioning the film but Depardieu's refusal to shoot down the reports is the firmest indication so far that they may be correct.
The film would, according to the reports, be loosely based on the arrest of Strauss-Kahn in May for the attempted rape of a maid in New York. Criminal charges were dropped in August but a civil case continues.
- INDEPENDENT