A column in which Duncan Greive scours the world's charts in the hope of finding, if not the perfect beat, then something worth whistling at least.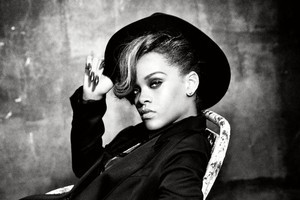 THE WORLD
Australia, eh? What a hole. They have maybe the worst taste in music in the known universe. When they make something great (The Saints/Go-Betweens/AC/DC etc) they invariably have to get the next plane out if they want anyone to care about them. All the while stodgy blando rock is venerated beyond all credibility - I remember well the raw desperation in record company promo people's eyes when they tried to convince me that Bernard Fanning, or Little Red, or You Am I was worth listening to.
There are a few exceptions, I guess, but for the most part successful Australian recording artists either suck or are New Zealanders. Look at their current iTunes top 10 for more evidence of how horrible their ears are.
Topping them is an X Factor winner named Reece Martin. He sounds like he desperately wishes he was the son of Max Martin, but comes off more like Chris Martin after a six-pack of Fosters (the People).
Just a repellent slice of perky plod that has the temerity to yearn for a return to the days of good time rock'n'roll. Further in you have to suffer through Ed Sheeran's sub-Blunt warbling, and Guy Sebastian's Don't Worry, Be Happy - astonishingly not a Bobby McFerrin cover, but an original inspired by his experience of road rage in LA.
The only genuinely great music is down at eight and 10 - and the lack of respect for We Found Love is all the evidence you need of their complete immunity to hooks.
NB - This segment was in no way inspired by New Zealand's second innings at the Gabba.
iTunes Australia Top 10
1 Reece Mastin - Good Night
2 LMFAO - Sexy and I Know It
3 Ed Sheeran - The A Team
4 Taio Cruz ft. Flo Rida - Hangover
5 Jason Derulo - Breathing
6 Coldplay - Paradise
7 Guy Sebastian - Don't Worry Be Happy
8 Rihanna ft. Calvin Harris - We Found Love
9 Flo Rida - Good Feeling
10 Lloyd ft. Andre 3000 & Lil Wayne - Dedication to My Ex (Miss That)
THE 'NET
Last FM's audience is sorta conservative-leaning Democrats. Not as in "they might be considering the Cain train", more so the earnest, anti-rap, I-love-real-instruments type stuff. So they cannot avoid the current overlord of music, We Found Love, but the rest of the chart is 60 per cent English grown-up emo, with Florence, Adele and Coldplay getting two songs apiece. Impressive effort, but definitely not as weird, cheap and sexy as most singles charts right now.
Last.FM Most Played Tracks
1 Rihanna ft. Calvin Harris - We Found Love
2 Adele - Rolling In the Deep
3 Adele - Someone Like You
4 Foster the People - Pumped Up Kicks
5 Coldplay - Paradise
6 Florence + The Machine - Shake It Out
7 Adele - Set Fire to the Rain
8 M83 - Midnight City
9 Coldplay - Every Teardrop Is a Waterfall
10 Florence + The Machine - What the Water Gave Me
THE LOCALS
To complete a triple play of Ri-Ri references, We Found Love this week becomes Rihanna's biggest New Zealand hit. And given that she has Umbrella in her canon, that's a pretty monumental feat. Further down it's good to see One Direction going gold - the boy band revival they and The Wanted (who chart at 13) represent is long overdue and more evidence of New Zealand's superior sensibilities when set against those oiks across the Tasman.
RIANZ Top 10 New Zealand Singles Chart
1 Rihanna ft. Calvin Harris - We Found Love
2 Bruno Mars - It Will Rain
3 Gotye ft. Kimbra - Somebody That I Used To Know
4 LMFAO - Sexy and I Know It
5 One Direction - What Makes You Beautiful
6 Coldplay - Paradise
7 Six60 - Only To Be
8 Flo Rida - Good Feeling
9 David Guetta ft. Usher - Without You
10 Rihanna - You Da One