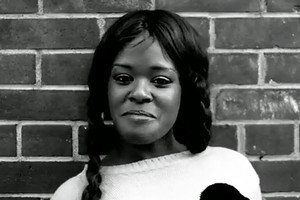 A little known foul-mouthed rapper from New York who has only released one music video and doesn't have a record deal has been named the coolest person on the planet.
Twenty-year-old Azealia Banks topped NME's Cool List for 2011, beating Pulp's Jarvis Cocker, singer-songwriter Lana Del Rey and Kasabian front men Tom Meighan and Serge Pizorno to the top spot.
Banks has only one music video to her name, the explicit 212 that's laced with not-so-subtle sexual innuendo and has had more than 200,000 hits on YouTube.
Despite her inexperience, Banks has been hyped by everyone from NME, who praised her "youthful rebellion and a can-do, f***-you attitude," to the Guardian.
"The missing link between Millie Jackson and Mantronix," said the newspaper.
The Telegraph reported Banks started recording rap songs at 17 and is recording her debut album with Florence and the Machine producer Paul Epworth.
She doesn't have a record deal.
The 2011 NME Cool List Top 10:
1. Azealia Banks
2. Jarvis Cocker (Pulp)
3. Honor Titus (Cerebral Ballzy)
4. Tom Meighan (Kasabian)
5. Serge Pizzorno (Kasabian)
6. Lana Del Rey
7. Rhys Webb (The Horrors)
8. Theo Hutchcraft (Hurts)
9. Matt Helders (Arctic Monkeys)
10. Ellery Roberts (Wy Lyf)
- Herald online