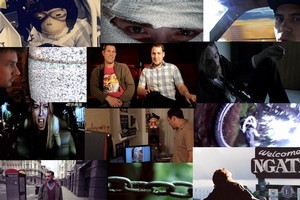 Finalists for the Make My Movie competition are in full PR mode, with video pitches going live this morning.
After deciding on the final 12, organisers gave teams one week to provide a video pitch of between one and four minutes in a style that best demonstrates their idea and their ability to make that idea into a movie with a budget of $100,000.
"Getting teams to do these surprise video pitches under a tight deadline was to really see who could step up to the plate and also to gauge their ability to put something coherent together under pressure," says organiser Ant Timpson.
"If you are serious about winning this thing, you drop everything and make something to impress us. And you pull everything together to convince us that you are the real deal."
Teams are using social media to drum up as many "likes" as possible, with the public's opinion effectively representing one member of the judging panel.
The public have until Wednesday, November 30 to have their say, before the judging panel reconvene to decide on a final two, to be revealed on December 8.
"When we get down to the final two, we are going to increase the pressure on them even more and the one that doesn't buckle will be the one who ends up winning this competition," says Timpson.
"It will also help to deliver a fantastic script, which if they're in the top 12 they should have this underway now anyway."
*Watch the pitches and vote here. Follow Make My Movie on Twitter here, like Make My Movie on Facebook here.