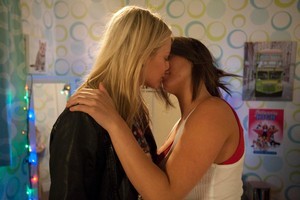 TVNZ's decision to move Coronation Street back to its 7.30pm timeslot has failed to win back outraged fans - almost a quarter of its viewers have deserted the show.
The broadcaster moved the show back to 7.30pm after receiving flak for bumping it to 5.25pm to make room for MasterChef Australia.
But, the damage appears to have already been done. Figures show TVNZ has lost around 33,300 viewers in the key demographic of 25 to 54-year-olds.
The last three episodes aired at 7.30pm had an average audience of 104,700 people compared with the average of 138,000 who tuned in for the eight episodes at 5.25pm.
TVNZ admitted that the long-running soap had not performed well in its earlier timeslot.
TVNZ spokeswoman Megan Richards said she could not comment on the figures until next week when she had consulted the research and ratings team.