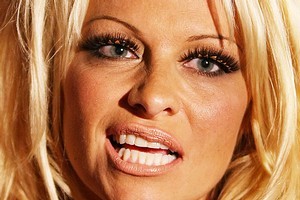 Pamela Anderson has been cast to play the Virgin Mary.
The 44-year-old former Playboy Playmate, who has starred in two leaked sex tapes, will feature as the Virgin Mary in a comedy Christmas special, Canadian network CTV said.
Anderson will appear in A Russell Peters Christmas with the funnyman playing the role of her Biblical husband Joseph.
"Peters puts his own irreverent twist on the Christmas special," a statement from CTV read.
The show will also feature performances by Canadian singer Michael Buble and comedian Jon Lovitz.
The mother of two teenage boys is best known for her role on beach drama Baywatch and for starring in two leaked sex tapes.
Anderson also is a spokeswoman for animal rights group Peta and raising her teen boys.
The Christmas special will air on December 1.
- AAP