Each week Volume magazine pitches two personalities - opposing or complementary - together in conversation.
Actress, comedian, musician and Super City creator Madeleine Sami and former cheerleader/aspiring starlet Pasha Patel recently returned from Los Angeles where they were pitching ideas and looking for acting opportunities.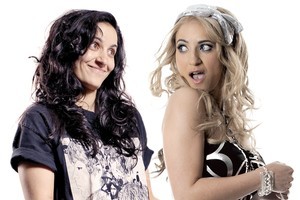 Back home for last Saturday's Aotearoa Film and Television Awards, Sami and Patel swapped notes on their time in Hollywood for Talking Heads.
Follow Sam Wicks on Twitter for notifications of future Talking Heads and other content on nzherald.co.nz.