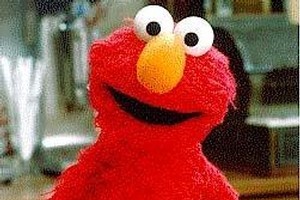 The latest dastardly United States plan to win over the hearts and minds of Pakistan's youth involves a 6-year-old girl with a passion for music and reading, a friendly donkey who likes to sing and a boy who loves numbers.
A furry, red monster called Elmo is also involved. Pakistan is about to get Sesame Street, but with a makeover that makes it unique. There will be the familiar tips on reading and writing and messages about health and hygiene. But gone are Big Bird and Oscar the Grouch, the two stalwarts having been replaced by Pakistani characters.
The US agency for international development (USAid) is spending about US$19 million ($24 million) to produce and broadcast the show in a nation where up to a third of children do not go to school. Filming at locations around Pakistan took place last month, and last week work got under way at production studios in Lahore. The first episode is scheduled to be broadcast later this month.
"The key areas of the show will focus on language and literacy, maths and science, as well as respect for diversity," said Faizan Peerzada, of the Rafi Peer Theatre Workshop, which is working with the American authorities on the project. "We have the original Sesame Street template but more than 90 per cent of the characters are local."
Rani is the star of the show. Complete with a blue and white school uniform and pigtails, the young girl loves cricket and plays traditional Qawwali music.
The show's producers said that by selecting Rani as the main character, they were trying to promote the message that young girls were as deserving of being sent to school as boys. While educational facilities in Pakistan are poor, for girls the situation is far worse.
Peerzada's family-run theatre workshop has put on cultural events and puppet shows in Lahore for more than 20 years.
Larry Dolan, a former education officer for USAid in Pakistan, said: "One of the key goals of the show in Pakistan is to increase tolerance toward groups like women and ethnic minorities."
- INDEPENDENT