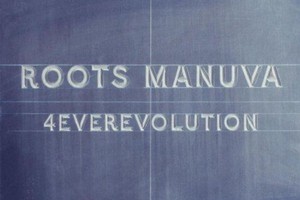 On his fifth album proper, quintessentially British hip-hop artist Roots Manuva (Rodney Smith) has gone all out. The first thing you notice is that it's 19 tracks long, stretching to almost an hour - which is lengthy in the age of 35-minute, no-filler wonders. Has the musical social-commentator gone a little self-indulgent? Thankfully, no. His rhymes are as cutting and decisive as ever, imbued with a grinning Brit-Jamaican humour. He's still slamming the greedy and corrupt (Skid Valley), the apathetic and soulless, but there's a more mischievous side too, jibing men in love with their computers, or lamenting with steel pans on dysfunctional love song Wha Mek?
Approaching 40, there's a sense that he's thrown caution to the wind and is experimenting joyfully with mixing his trademark electronic beats and live instrumentation. The influences run through bubbling reggae, deep funk, dubstep, dancehall and disco, with the occasional ballad thrown in. He relocated to Sheffield before beginning work on the album, and has been occasionally collaborating with South Yorkshire neighbour and cheeky dance producer
Toddla T.
There are also appearances from Australian producers Dizz1 and Monkeymarc, along with an eye-opening turn from newcomer vocalist Elan Tamara on The Path. It's a pretty varied and adventurous mix, and it's definitely fresh, but occasionally the blends don't fully succeed, and the sound beds become overwhelming or distracting.
Stars: 3.5/5
Verdict: Fresh and mischievous turn from elder Brit-hopper
-TimeOut