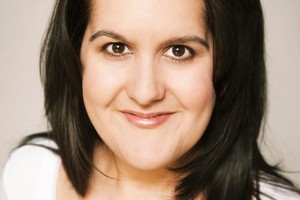 British novelist Tasmina Perry is the author of Private Lives (Headline, $34.99).
The book I love most is ... I Capture the Castle by Dodie Smith. Cassandra Mortmain is one of the quirkiest and most charming narrators in literature and the whole book has a delicious English eccentricity about it that I love.
The book I'm reading right now is ... Absolute Power by David Baldacci.
The book I'd like to read next is ... The Language Of Flowers by Vanessa Diffenbaugh, a debut novel about a young woman whose passion for flowers helps change the lives of others.
My favourite bookshop is ... Barts Bookstore in Ojai, California. It's an outdoor bookshop built around a huge tree in the middle of Ojai with lots of quiet nooks stuffed with used books and rare first editions.
There's a little stall to buy lemonade or coffee and when it's closed you can take books from a shelf outside and leave your money in an honesty box.
The book that changed me was ... my first novel, Daddy's Girls. I didn't expect it to be as popular as it was but, when it went into the top-10 best-sellers list in England, it gave me the confidence to give up my career as a journalist and write full-time.
The book I wish I never read is ... I don't really regret reading any book. If it hasn't grabbed me by the first three or four chapters I just move on, so I don't waste time on something I'm not enjoying.